Your New Kia Sportage is Available Near Conshohocken
At Murray Kia, we understand how important it is to have a vehicle that you truly feel comfortable in. This is why we are excited to carry the 2020 Kia Sportage in our new Kia inventory near Norristown and Lansdale. The 2020 Sportage has something for everyone, allowing car owners of all persuasions to find just the right fit with this mid-size SUV.
What's New
The differences between the 2019 Sportage and the 2020 model are apparent at first glance. For example, the 2020 Sportage is defined by a sleek design that features a glossy front grille and chrome accents throughout. The 2020 Sportage also combines a lot of modern technology with durable interior design to create a driving experience that feels remarkably durable. The 2020 Sportage also has more available storage in the trunk and even concealed storage areas to make sure nothing is left behind.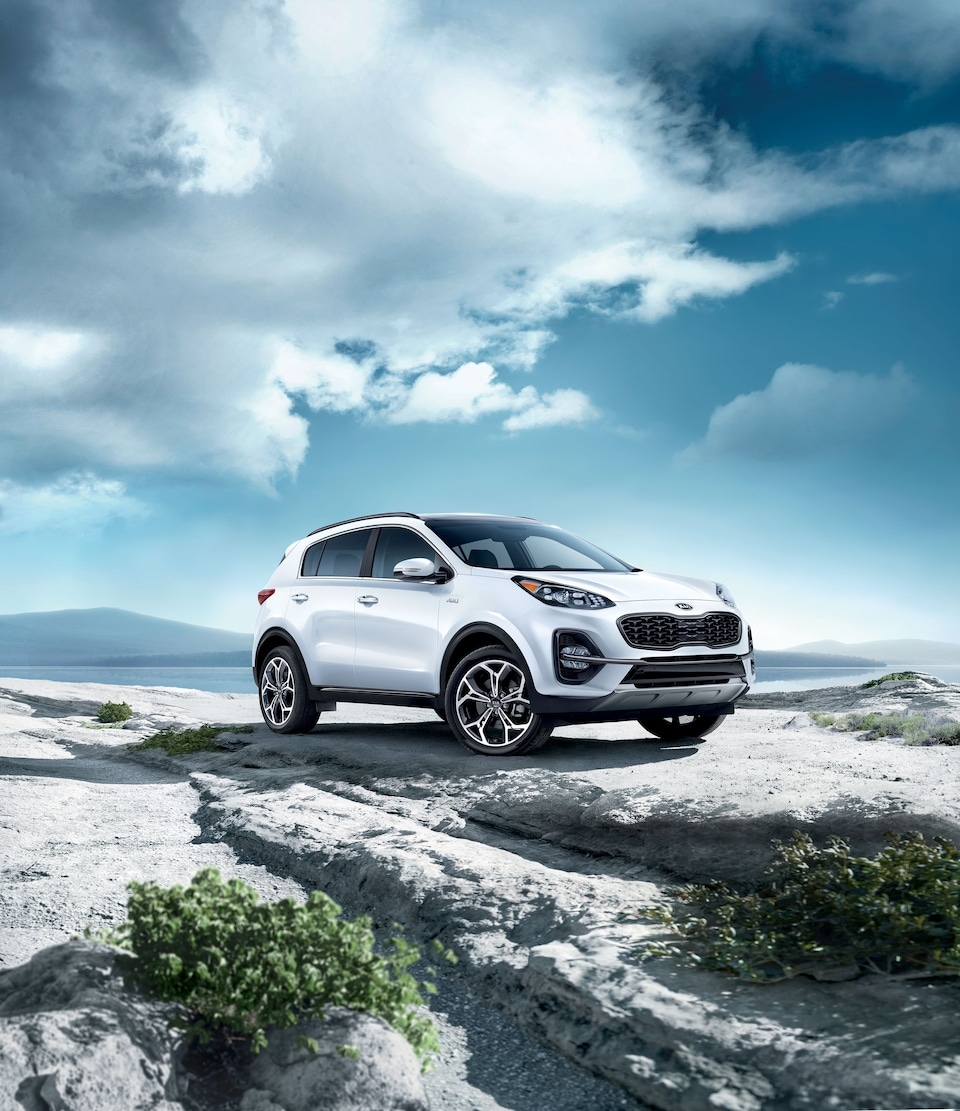 Performance
With an impressive Dynamax All-Wheel Drive (AWD) system, you'll be able to have complete control of the roads around East Norriton. If you're someone who is also driving on tricky back roads, you'll also appreciate the precise curve-hugging handling included with the SX Turbo model of the new Kia Sportage.
This SUV also comes with a 2.4-liter four-cylinder engine that is both durable and capable. It provides you with 181 horsepower and also offers you an impressive 30 mpg highway and 23 mpg in the city.
Safety
The 2020 Kia Sportage comes with a large number of safety precautions to make sure that you are always in control of your car. For example, the Blind-Spot Collision Warning (BCW) uses sensors to detect other cars in your vicinity. If they are in your blind spot, the system will notify you so you can wait for a better opportunity to change lanes.
In the event that you are on a busy road and your car senses that there is an oncoming hazard, the Forward Collision-Avoidance Assist (FCA) system will automatically apply the brake in a variety of circumstances. The Smart Cruise Control system will also consistently regulate your speed to match the traffic patterns around you.
If inclement weather is making it difficult to see the road, the High Beam Assist (HBA) system will adjust your headlights accordingly to make sure that your beams don't impair other drivers.
The Sportage's Rear Cross-Traffic Collision Warning system also makes it easier to back out of parking spaces, using cameras and sensors to warn you of oncoming traffic.
The 2020 Kia Sportage is also designed with an Iso-Structure, a system that uses high-tensile strength steel alloys to make sure that the car can better absorb an impact. This also means that the car's durability is not affected too much by rough roads, allowing it to last longer and be more reliable.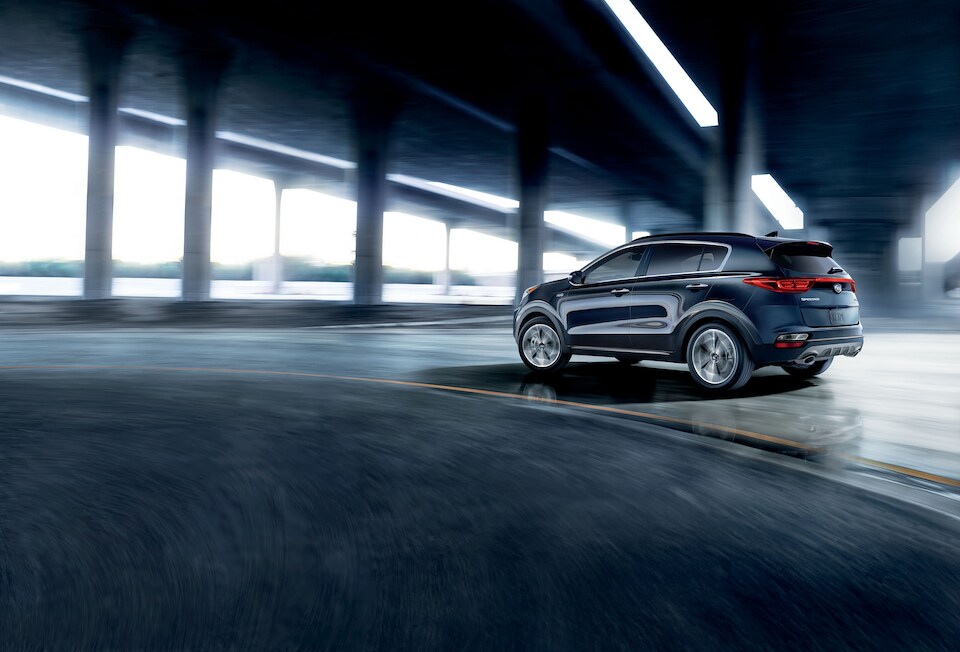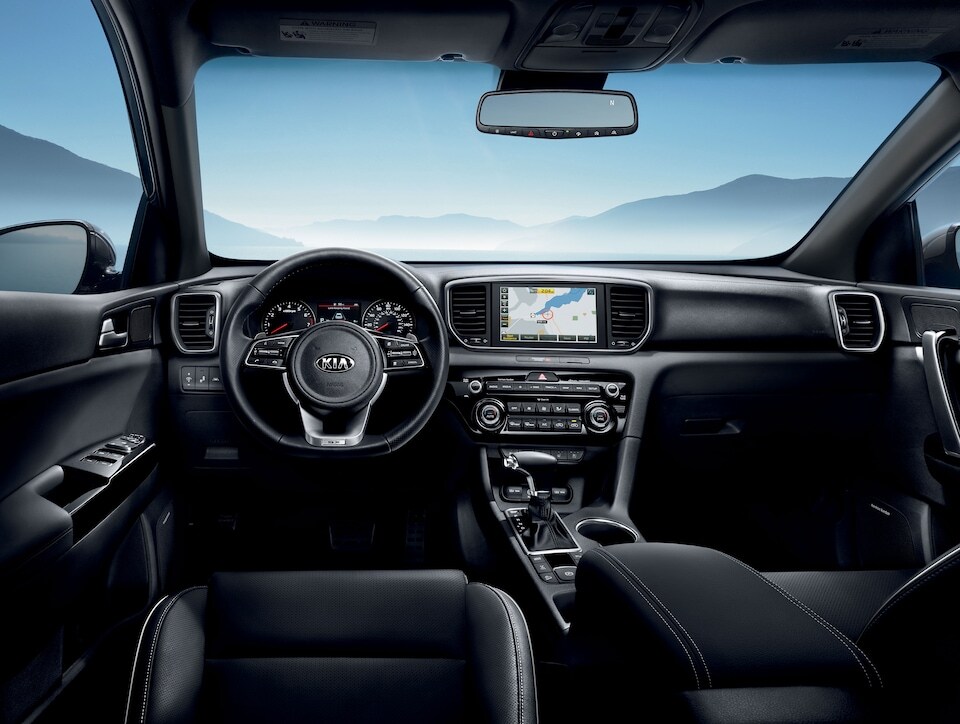 Technology
The Kia Sportage shows that it is a truly modern SUV with its impressive technology suite that integrates the driving experience with contemporary devices. The SUV's Wireless Charging feature allows users to charge their smart phones without the use of cables or adaptors. If drivers want to connect their smart phone to the vehicle for playing music or accessing directions, all they have to do is connect their phone via Apple CarPlay or Android Auto.
With multiple USB charging ports and power outlets inside the car, the 2020 Sportage also makes it easy to charge a variety of devices at the same time. The distribution of these charging ports also allows passengers to charge their devices as well, making this car ideal for family-oriented road trips.
If you are someone who uses services like Amazon Alexa or Google Assistant while at home, you'll be delighted to know that both of those services are supported by the 2020 Kia Sportage!
Premium Features
As a modern vehicle, the Sportage is designed to facilitate any type of situation. For example, the Remote Climate Control allows you to set the temperature of your car before you even unlock it! The vehicle's Harman Kardon Surround Sound system also is designed to make sure everyone traveling with you can clearly hear the music that is being played. In addition to these features, a general design emphasis on only contemporary technology is what makes the Sportage truly unique when compared to its competitors.
Trim Level Breakdown
There are four different trims available for the Kia Sportage:
Exterior
Right off the bat you'll notice that the 2020 Kia Sportage has an incredibly sleek exterior. This modern approach to design is reminiscent of European trends, allowing you to put a newly found sense of elegance on display while driving your SUV.
On top of this, there are also eight different colors that you can choose from when selecting your Kia Sportage, including a crisp Clear White, attractive Steel Gray, stunning Pacific Blue, and a truly opulent Black Cherry.
Visit Our Kia Dealership Today!
At the end of the day, you deserve to have your dream SUV. This is why we want to make sure that you are educated about the options out there so you can make the right decision when the time comes. You can even apply for financing online to get a head-start on the paperwork!
No matter what your personal preferences are, it's clear that there are few SUV models as compelling as the 2020 Kia Sportage. Want to learn more about the 2020 Sportage?
Stop by our Kia dealership
near Wayne any day of the week to take a Kia Sportage for a test drive!
Hours
Monday

10:00 am - 7:00 pm

Tuesday

10:00 am - 7:00 pm

Wednesday

10:00 am - 7:00 pm

Thursday

10:00 am - 7:00 pm

Friday

10:00 am - 7:00 pm

Saturday

9:00 am - 4:00 pm

Sunday

Day of Rest