The Fun, Compact Kia Forte
Are you looking for a quality car that offers ample trunk space as well as great fuel economy? Look no further than the Kia Forte! The Forte consistently ranks high among compact car experts' list of quality vehicles. Furthermore, the Kia Forte is safe and reliable. Whether you're looking for a car ready for a great commute or a fabulous first car, the Kia Forte is the right car for you!
The Kia Forte is a front-wheel-drive car that seats up to five comfortably - and that is five adults, by the way. One of the Forte's claims to fame is the fact that the interior of this compact car is quite roomy for its small stature. The Forte offers top fuel efficiency combined with driver-friendly technology that makes driving the Forte not only affordable but smart, too!
What's New for the Kia Forte?
The Forte is a vehicle that has years of quality models under its belt. Kia has manufactured a car that offers more standard features than most cars in its class, which makes it a remarkable buy for any driver. The infotainment system of the Kia Forte is more intuitive and user friendly than ever, and the interior is rather spacious for a compact sedan.
The most remarkable new feature for the Kia Forte's latest model is the changing of trim levels. The "S" trim has been discontinued, and two new trims have been introduced - the GT and G-line trim packages.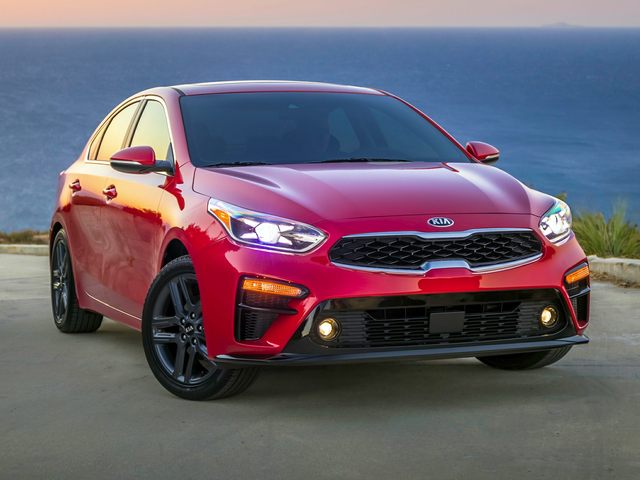 Performance
First, keep in mind that the Forte is powered by a four-cylinder engine as a standard. However, the Kia Forte is available with other engine options, depending upon what trim level you choose.
The standard or base model Kia Forte will come equipped with a 2.0-Liter four-cylinder engine that is paired with a six-speed manual transmission. However, drivers can opt for a continuously variable automatic or CVT transmission. This option is often cited by fans as highly responsive. The base model engine provides up to 147 horsepower. This is a nod to the fuel efficiency of the Kia Forte.
The new GT trim level offers a 1.6-Liter turbocharged four-cylinder engine that offers up to 201 horsepower. This engine is paired with a seven-speed dual-clutch automatic transmission; however, drivers can opt for a six-speed manual transmission if they so choose.
Keep in mind that the Forte is designed to be a fuel-efficient vehicle that gets you where you need to go, albeit it at a reasonable pace. While some feel the base engine is a bit slow, for local commutes, the Kia Forte answers the call of duty. However, if you'll be traversing the highway and want a little extra pep, you can opt for the turbocharged four-cylinder engine, which experts say tends to be a more quickly accelerating Forte.
Safety
The Kia Forte is a vehicle that comes standard with many safety features that you'll find only in upper trim levels of comparable sedans. Norristown drivers will enjoy a rear-view camera to prevent backing into objects or pedestrians. However, you'll also get forward-collision warnings or alerts and automatic emergency braking to prevent collisions ahead of you as you drive.
One neat safety feature of the Kia Forte - and one that is standard no matter what trim level you choose - is the driver's attention and drowsiness monitor, which will alert the driver and prevent collisions due to driver drowsiness or inattention. East Norriton drivers also enjoy lane departure warnings (closely related to the driver attention warning) as well as lane-keeping assist.
Of course, you'll get all the usual airbags to protect you and your passengers. The rear seat offers child LATCH tethers, and Lansdale drivers will enjoy the child safety locks (unfortunately, some highly intelligent children find it fun to try and open doors while the vehicle is moving!).
Also available are the following optional safety features:
adaptive LED headlights
automatic high beams
adaptive cruise control
blind spot monitoring
pedestrian detection
rear cross-traffic alert
reverse parking sensors
Safety is of the utmost importance for the Kia Forte driver, and Kia makes safety a standard they meet and exceed.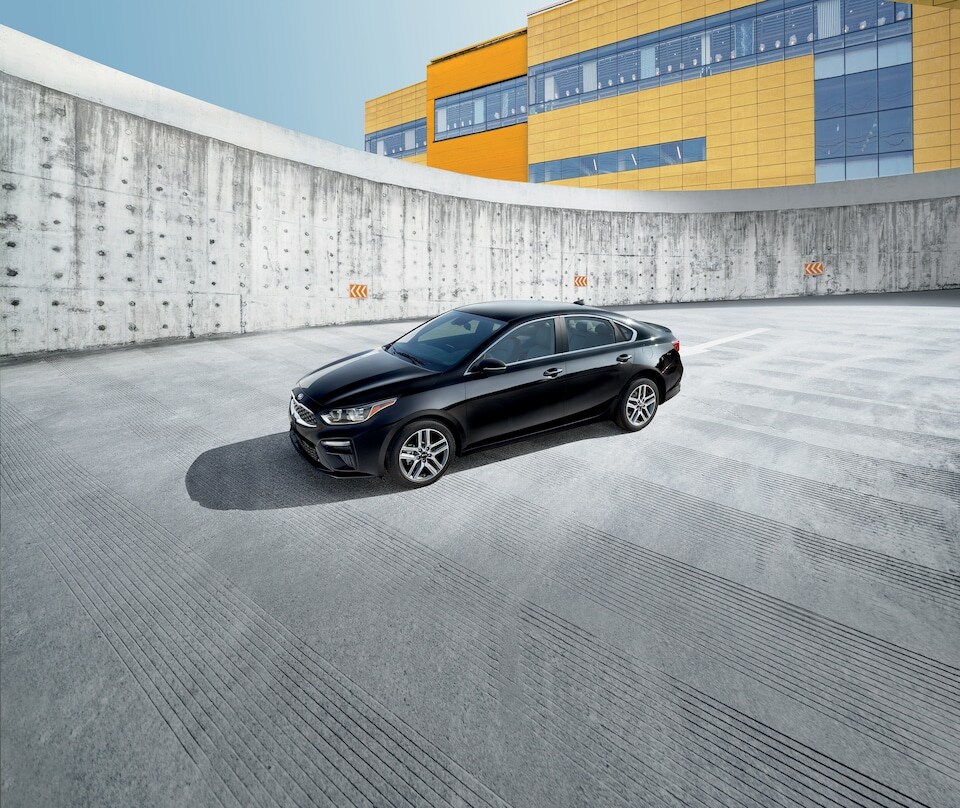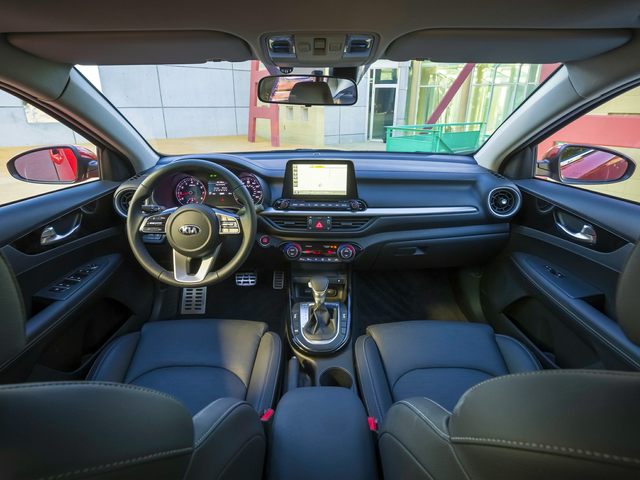 Design
The Kia Forte is an economical car that offers a surprisingly luxurious interior. The cabin is spacious for a compact sedan, and the trunk is one of the largest in the compact car class. At 15.3 cubic feet, Wayne drivers are sure to have optimal room for cargo in the Forte trunk. The dashboard and infotainment system offers user-friendly features that add to the appeal of the Forte.
Trim Levels
The Kia Forte offers five trim packages:
the Forte FE - smartphone integration, 2.0-Liter four-cylinder engine, six-speed manual transmission
the LXS - touchscreen infotainment system
the GT-line - sporty style elements, sport seats, push-button start
The GT - most powerful engine and an upgraded suspension as well as the dual-clutch transmission
the EX - top trim level, power lumbar support, dual-zone climate control, UVO eServices
Are you looking for comfort and style in an affordable package? The Kia Forte is built just for that purpose! We have plenty of Kia models and so much more in our showroom as part of our new inventory. Contact Murray Kia in Conshohocken today for detailed directions and to talk about financing. Call today to schedule a test drive and find the Forte that's right for you!
Hours
Monday

10:00 am - 7:00 pm

Tuesday

10:00 am - 7:00 pm

Wednesday

10:00 am - 7:00 pm

Thursday

10:00 am - 7:00 pm

Friday

10:00 am - 7:00 pm

Saturday

9:00 am - 4:00 pm

Sunday

Day of Rest