How Does the 2016 Kia Forte Fare against the Competition around Philadelphia?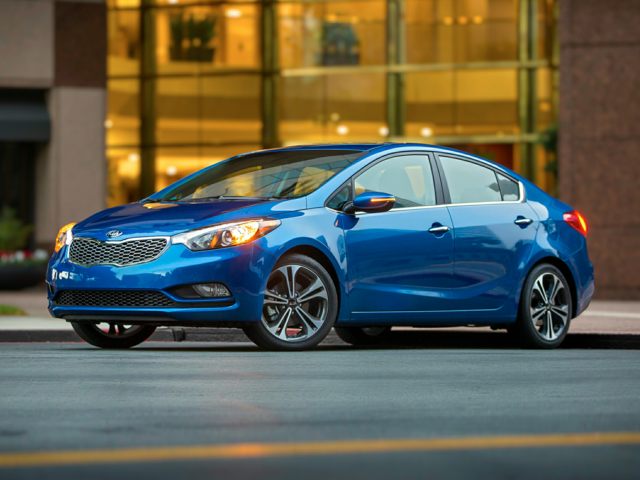 2016 Kia Forte Outclasses Competitors in the Philadelphia Area
At Murray Kia, we know that you don't have to sacrifice quality just because you're in the market for an affordable new car. That's proven by the recent arrival of the new 2016 Kia Forte!
Re-designed in 2014, the Kia Forte continues to raise the bar in terms of style, capability and high-tech features. It's hardly a surprise that its competitors simply can't keep match all that the Forte has to offer drivers throughout the Philadelphia area. With its reasonable price tag, the 2016 Forte also names value as one of its many appealing attributes!
The Forte has been widely praised for its exciting driving dynamics that are certain to bring joy to your daily drive. The Forte is offered with a turbocharged four-cylinder engine that allows the compact car to display potent power, excellent cornering ability and a smooth ride quality. While its rivals are lacking in the performance area, the 2016 Forte delivers the goods!
The Forte boasts an upscale, modern interior that exceeds the quality you'd expect from such an affordably priced car. Of course, the 2016 Forte is also home to many of the latest safety and entertainment options to satisfy all of your on the go needs. Each Forte model comes standard with keyless entry and Bluetooth while Kia's UVO infotainment system and rearview camera are optional.
It's easy to see how the 2016 Forte outshines its competitors throughout the Philadelphia area. Keep reading below to see how the Forte compares to the Ford Focus and Honda Civic!